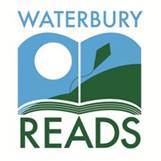 Waterbury Reads is a community collaboration coordinated by
Literacy Volunteers of Greater Waterbury to encourage all community members to read by providing increased access to books. 
Remember to READ Every Day!
Need Books? Come to the Silas Bronson Library
or visit a "Little Free Library" at these sites:
Waterbury Police Activity League (P.A.L.)
64 Division Street
Rivera Memorial Foundation
186 Cherry Street
Willow Plaza Community Center
60 Elmwood Avenue
Staywell Health Center
1302 South Main Street
Look for the Waterbury Reads Storymobile around your community!
Upcoming Dates and Locations include: To come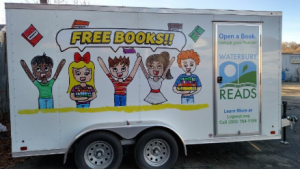 Got Books to Donate? Contact us at waterburyreads@gmail.com